The Singapore office has been going through a series of makeovers, including new signage, furniture, blinds, etc. Sneak peek:
The letterbox sign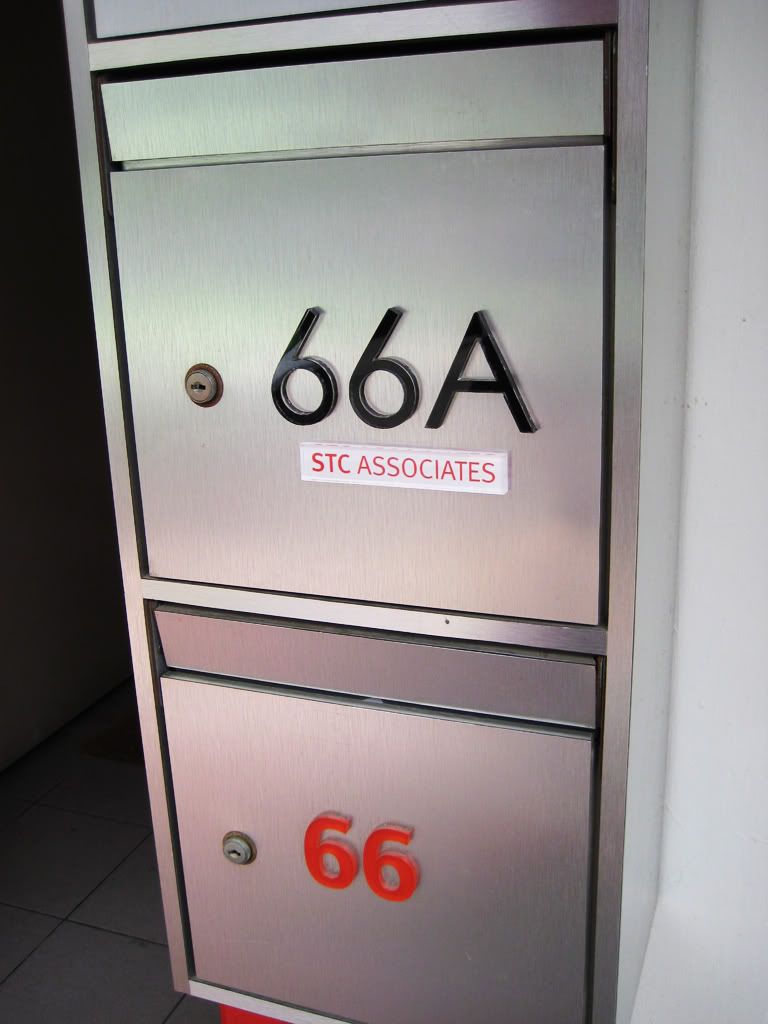 A mini self marketing campaign: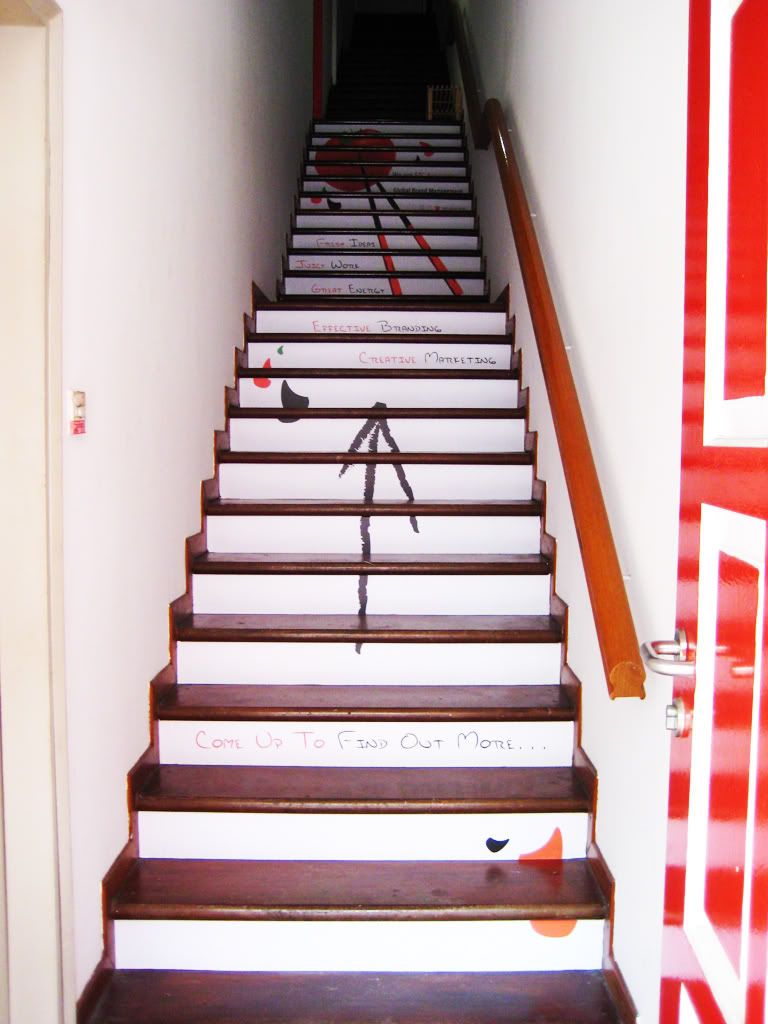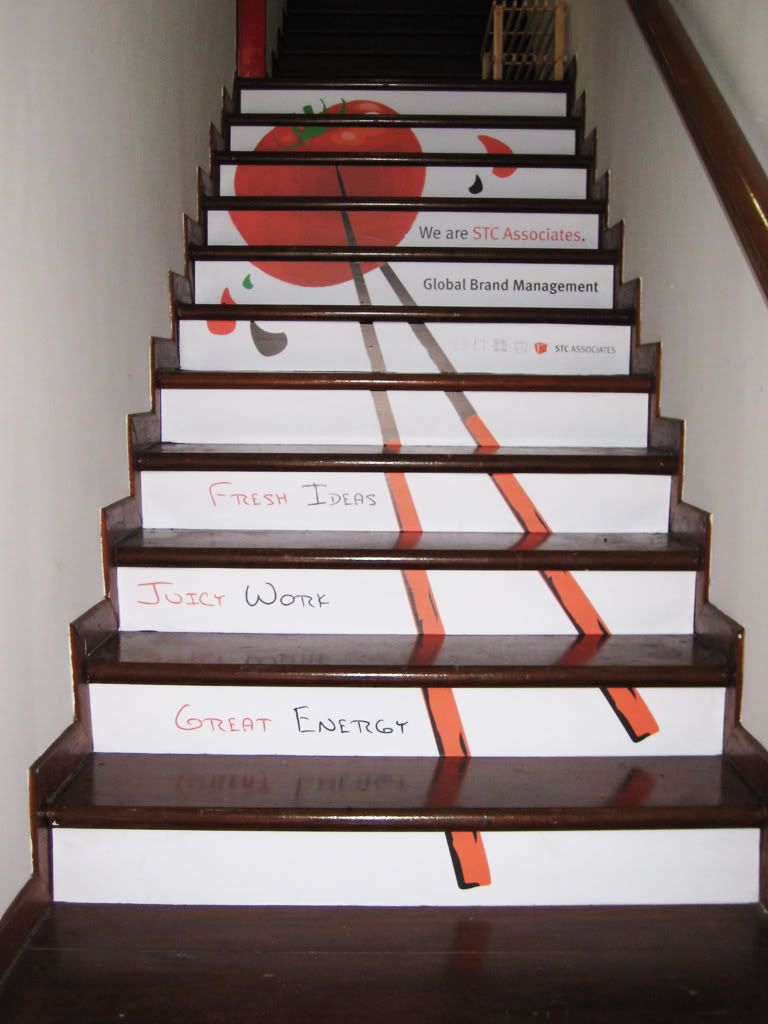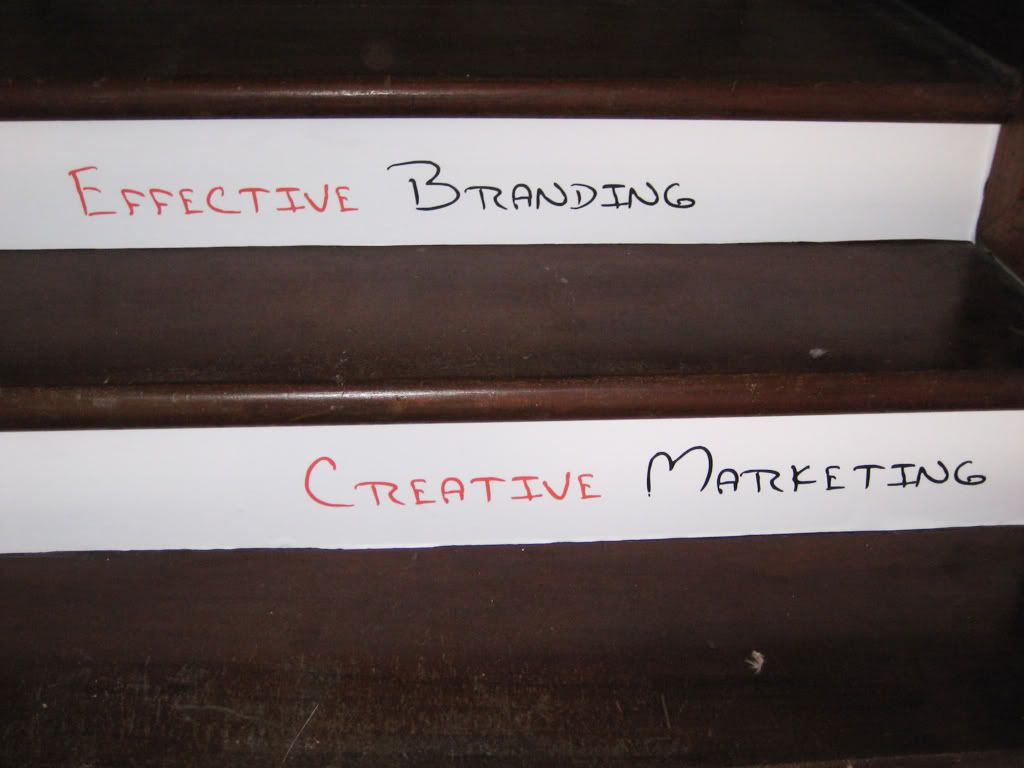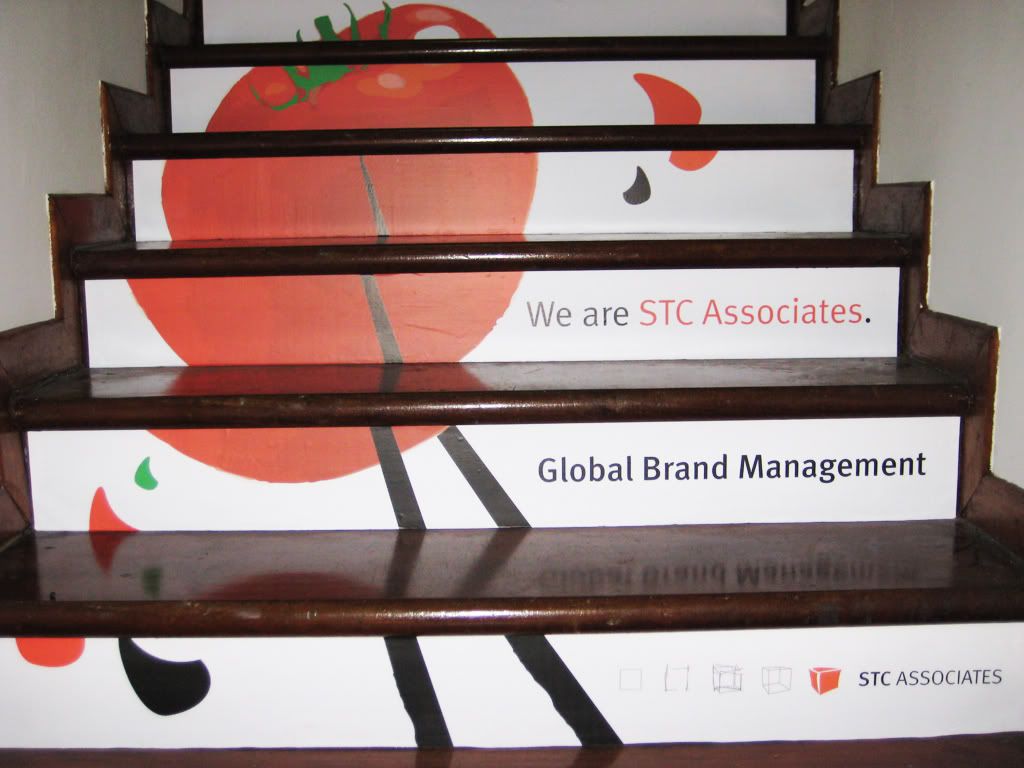 Knock Knock…now people will be able to get the right door at STC: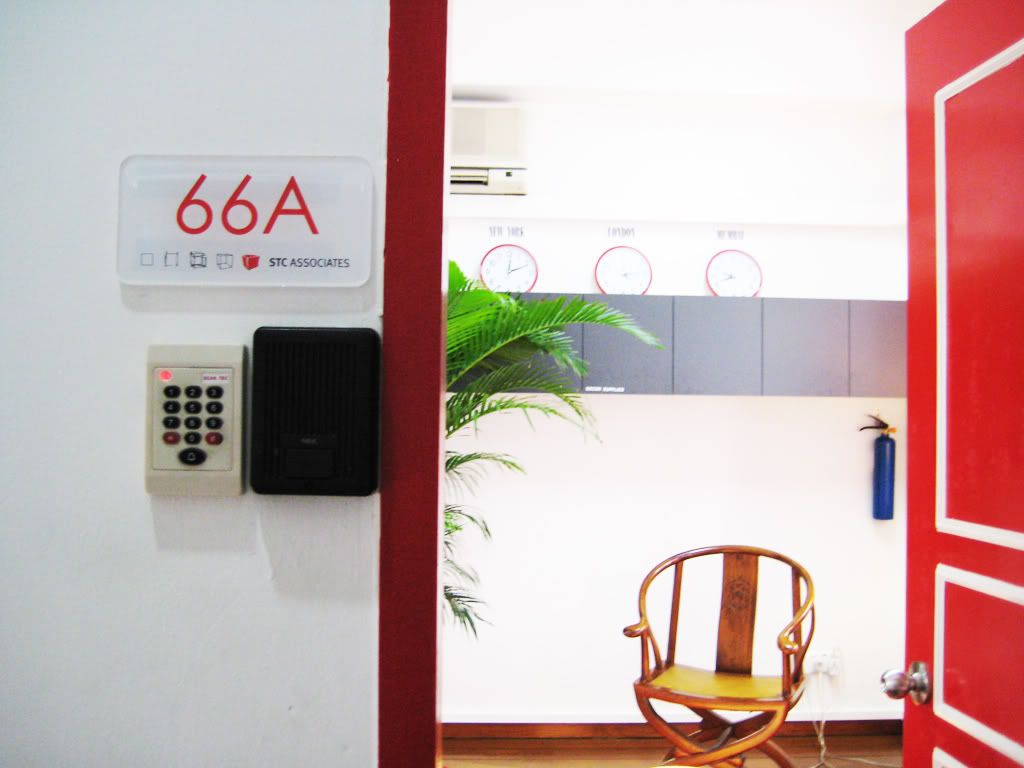 cosy reception area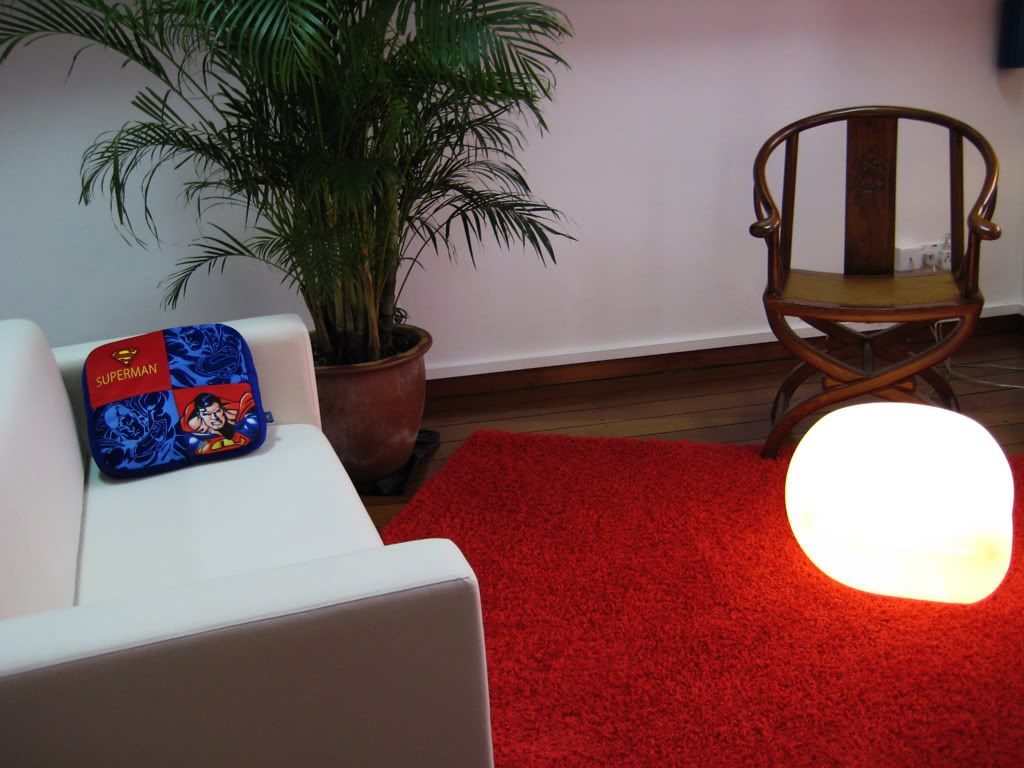 self stuck labels for cabinets

The office's new blinds which create a dreamy effect

Beautiful flowers adorn the office:

STC's growing art gallery of past works and some creative stuff

The mirrored pantry area gives it a more expanded look:

And finally, a nice new red balcony wall with frangipani plant adorning it. Great for chillouts.

Workin' at it,
Fifi